Sponsors

Partner with the Alzheimer's Association to wipe out one of the greatest threats to women's health.
Alzheimer's disease is the 6th leading cause of death in the United States. Almost two-thirds of Americans with Alzheimer's are women. Not only are women more likely to have Alzheimer's, they are also more likely to be caregivers of those with Alzheimer's.
Companies and organizations can make a tremendous contribution to the fight against Alzheimer's disease. There are a variety of ways for your company can take action, including corporate sponsorship, cause marketing and workplace giving.
Contact us to learn about how your company to take a leading role in this pivotal women's health movement.


Inaugural Partner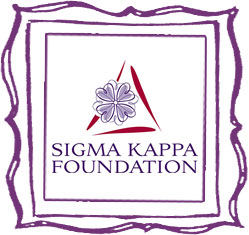 Sigma Kappa Foundation, the charitable organization of Sigma Kappa Sorority, has made a generous $1 million pledge as part of the My Brain™ Movement. Their pledge is the lead gift to the Women's Alzheimer's Research Initiative (WARI), which will directly advance clinical studies focused on women and Alzheimer's disease and investigations led by female researchers.
The women of Sigma Kappa have long been leaders in serving the needs of the elderly population.In 1984, in response to the increasingly critical problem of Alzheimer's disease, they began to partner with the Alzheimer's Association. Sigma Kappa Sorority has supported the organization's mission through their role as a national team in Walk to End Alzheimer's®, raising more than $1.43 million since 2007. In addition, since 2002 Sigma Kappa Foundation has made grants totaling $365,000 to sponsor Alzheimer's Association International Research Grant Program awards to female researchers.